Separation of Departments Machine Vision/Embedded Controller and Surveillance Business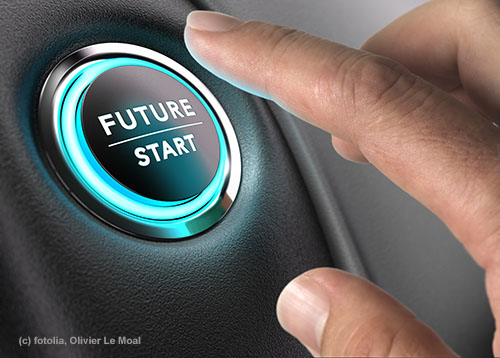 We would like to thank you for your long-term cooperation and your continuous support of RICOH.

Today, we would like to inform you that due to a worldwide change in our reporting lines and corporate structures within the RICOH Group, the activities of the Industrial Optical Systems Division's departments Surveillance Business Department (SBD) and Machine Vision Department (MVD) / Embedded Controller Units (ECU) will be separated.

The Surveillance Business Department will remain within RICOH IMAGING EUROPE S.A.S. The operating business is continued by RICOH IMAGING DEUTSCHLAND GmbH in Hamburg. However, in the future, it will report to the newly formed "New Business Development Division" ("NBDD") in Tokyo, Japan.

During a business transfer, the business areas of Machine Vision Department and the Embedded Controller Units will be transferred to the German branch of RICOH INTERNATIONAL B.V. ("RIGB" = RICOH INTERNATIONAL GERMAN BRANCH) in Dusseldorf and report to RINS (RICOH INDUSTRIAL SOLUTIONS) in Yokohama, Japan. Together with the transfer of the activities of the two departments the bank details will also change. We will inform you as soon as the final details are fixed.

The transfer of the businesses will enter force on April 1st, 2017. The business areas of MVD and ECU include lenses and accessories for factory automation, as well as embedded controllers, touch panel PCs and embedded motherboards for industrial applications.

At this time, we do not expect any operational changes for the business with these RICOH products. All lenses, controllers, motherboards with the RICOH brand will continue to be marketed as they are by current operations. Employees will be transferred to the new company accordingly.

From the new organisational structure, there will be no change for our customers, who purchase product from the security sector. Your contact address will remain RICOH IMAGING DEUTSCHLAND GmbH in Hamburg / Germany.

For our customers of the Machine Vision Department and/or Embedded Controller Units, the contact persons will be based in Dusseldorf at RIGB

RICOH International B. V.
German Branch
Oberrather Strasse 6
40472 Dusseldorf, Germany
Tel.: +49 (0)211 6546 4500

Attached you will find an overview, where we have separated products from the Security Systems Department and Machine Vision Department / Embedded Controller Units.

We will make our best effort to fulfil further evolution and growth, creating products and services at the highest level of customer satisfaction.

We really look forward to the best cooperation with you and are grateful for your continued support of RICOH. Thank you for your understanding!

If you have any questions, please do not hesitate in contacting us.
Download the news

News
Download the Product List