Line Scan Lenses
Even, high definition optical characteristics across the entire image (including the periphery). With a design optimized for FA close-up shooting, this lens is suitable for sensors up to 45 mm.
Used for inspection of steel, pulp, fibre/textile, printing, film and other flat materials and Web appearance testing equipment.
High resolution, high contrast
Suitable for sensors up to 45 mm
Abundant Light Distribution
Minimal distortion
Available in F-mount
Lockable focus & iris rings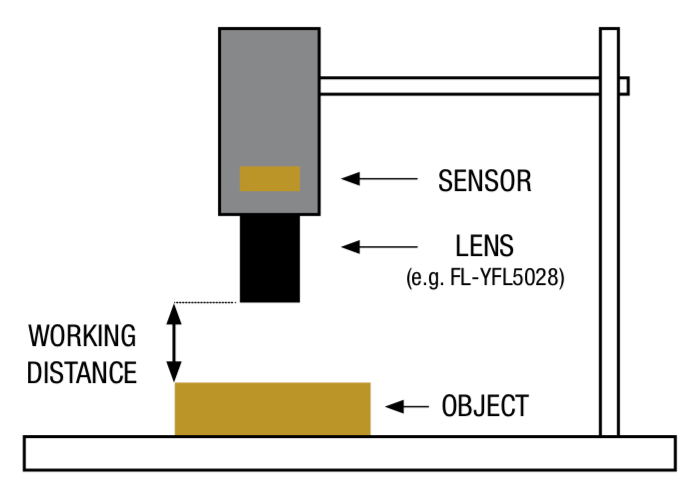 Working distance
The working distance is the distance between the object and front end of the lens.
For more information please click the link.